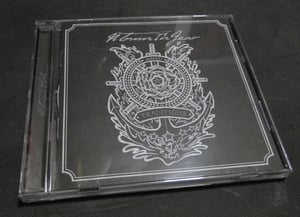 $

10.00
Get your hands on the freshly released A Town In Fear album titled Traditions. All prices in SGD.
Traditions Album (2012)
I. MILESTONES
II. DEADHORSE
III. TRADITIONS
IV. UNPARALLELED
V. THE HARDEST FIGHT
VI. NEVER CONCEDE
VII. REPEATERS
VIII. TRENCHES
"Our family and friends are one of our main inspirations for this record. We have been through some ups and downs so far as a band and in our lives and we would like to share some of our genuine experiences with you"
2SGD Shipping For Singapore
5SGD Shipping to Rest of the world